Description
Panasonic System 2 Aircon (R410A) – 2S18PKZ, 2 Ticks, Free Installation for 25 Feet/Fan-coil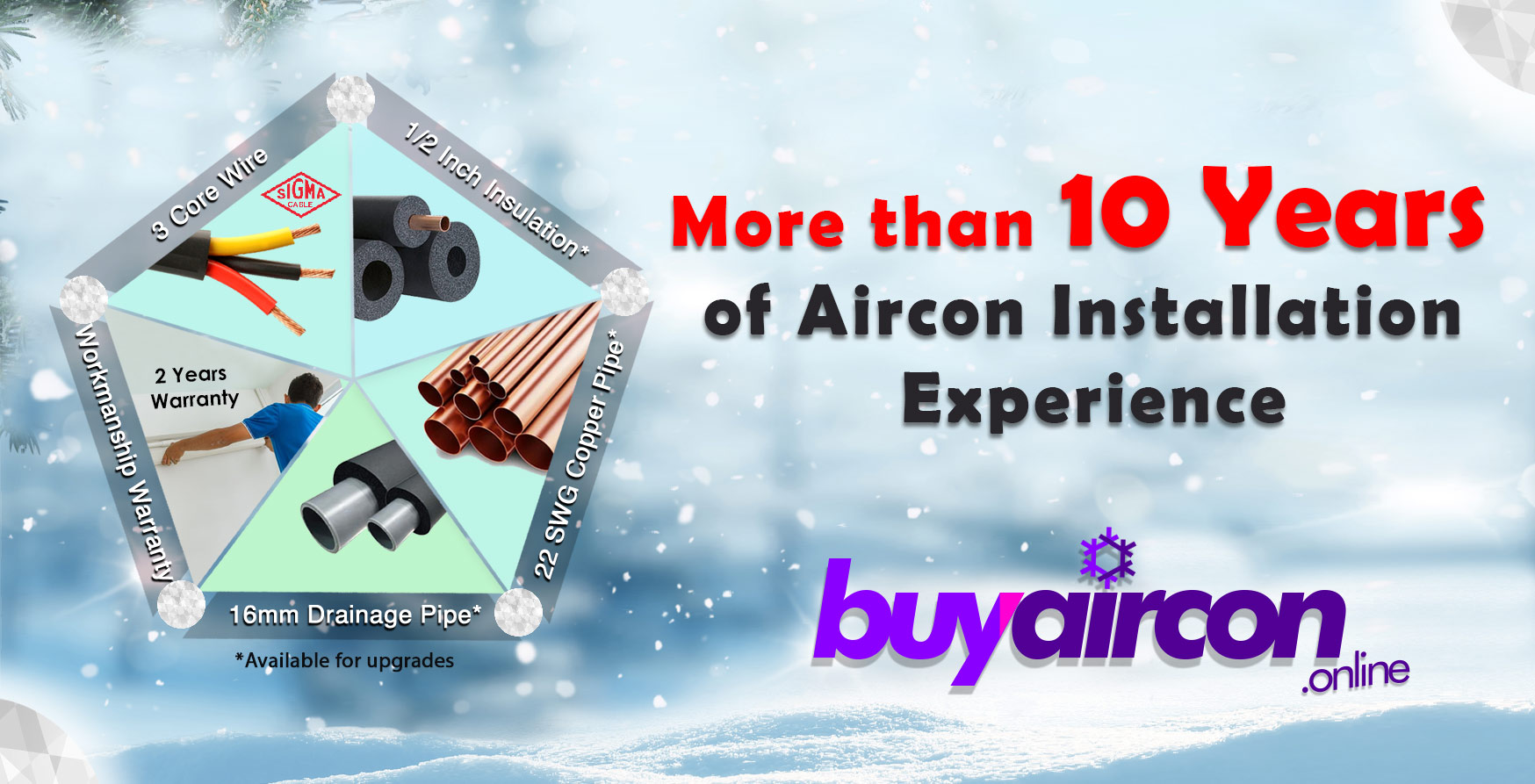 (A) Panasonic (R410A), SYS 2 (9+9k), CU2S18PKZ – $1969 (Usual Price $2199)
(B) Panasonic (R410A), SYS 2 (12+9k), CU2S18PKZ – $2049 (Usual Price $2299)
(C) Panasonic (R410A), SYS 2 (12+12k), CU2S18PKZ – $2149 (Usual Price $2399)
For other system combinations or condenser model, feel free to ask for the price.
BTO/Private properties/Concealed piping: Site view first to determine installation price.
25ft Standard Installation includes:
1. FREE dismantle old set.
2. FREE 2 Years Workmanship Warranty.
*Aircon bracket, isolator and etc. are not included in the product price.
Installation T&Cs:
1. Free basic installation of 25ft piping length is measured from the condenser to each fan-coil and cannot be offset from another fan-coil. Every additional piping length after 25ft will be charged at $9.50 per foot.
2. If owner decides to keep the condenser and fan-coils after dismantled the old set, it is subject to charge $50 count by every fan-coil.
3. Site view will be charged $30 if not yet purchase the aircon. It is non-refundable and can only be offset when making purchase of system aircon.
Optional Upgrades:
1. Upgrade from SWG23 to 22 Copper Pipes – $60 per fan-coil.
2. Upgrade from 3/8 to 1/2 inch Class 1 Copper Pipes Insulation – $60 per fan-coil. 
3. Upgrade from 13mm to 16 mm Diameter Drainage Pipes with Insulation – $60 per fan-coil.
0% Interest Free Installment Payment Plan:
Accepted Credit Card: DBS, OCBC
0% Interest Instalment Plan: up to 12 months, as low as

$158.25

 per month.
Click to purchase on our official stores
Scan to purchase from Lazada
Enquire this product:
[contact-form-7 id="140″ title="Product Enquiry Form"]