Description
[Best Price] Avolta Aircon Multi Split System 3 R32 Refrigerant (FREE GIFT) – Air Conditioner – AirCon BTU 9k 12k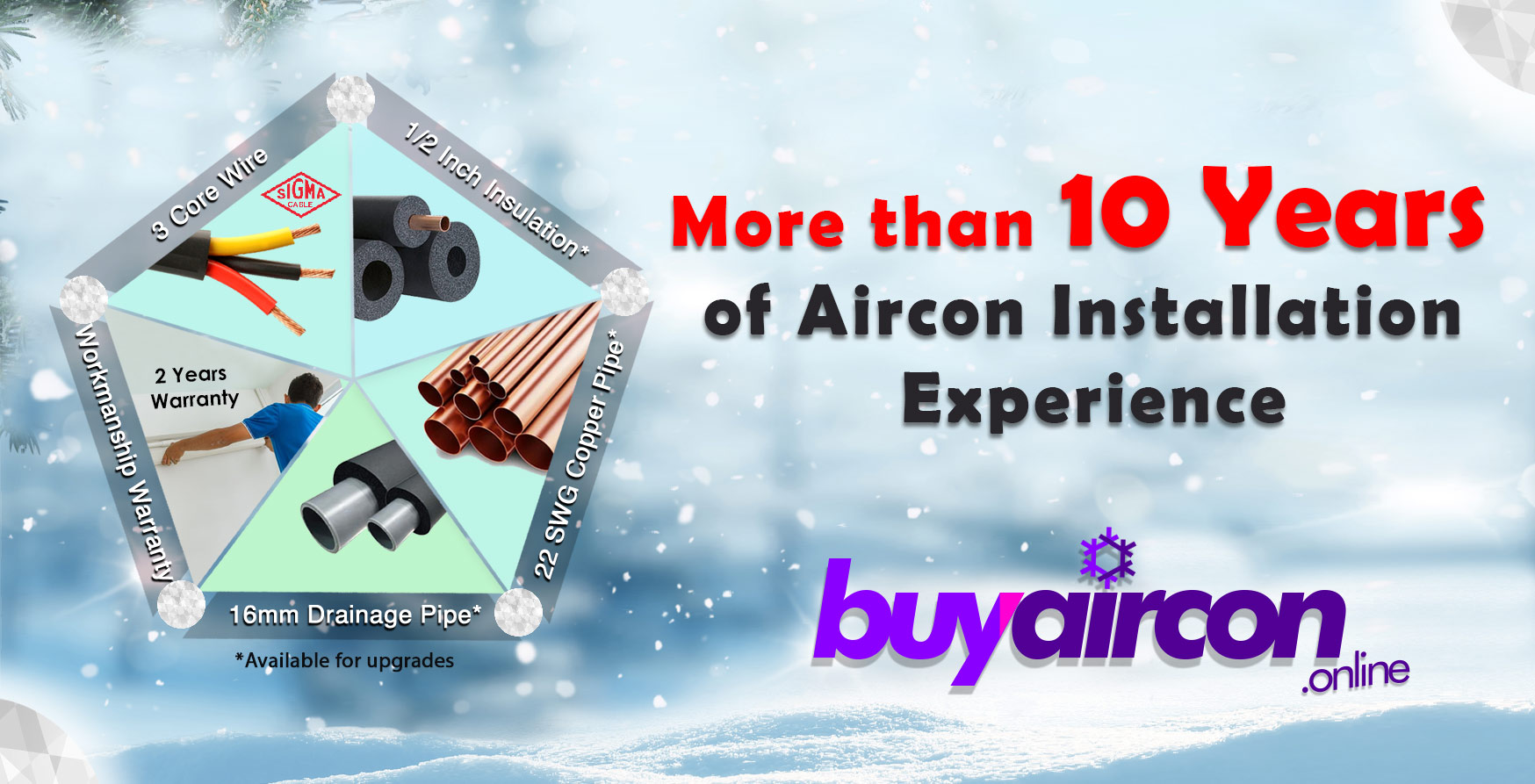 Brand: AVOLTA R32 – Singapore Brands Local SupportAVOLTA: SYSTEM SPLIT AIR CONDITIONERFREE GIVEAWAY w PURCHASE: Handheld Vacuum (worth $99)Variation:

1. Indoor 9000 BTU x 3 units + Outdoor x 1 unit

2. Indoor 9000 BTU x 2 units + 12000 BTU x 1 unit + Outdoor x 1 unit

Warranty:

1. FREE 1 Years Full Coverage Warranty

2. FREE 1 Years Workmanship Warranty

3. FREE 5 Years Compressor Warranty

Services Includes:

1. FREE Dismantle Old Set

5. FREE Site Visit with Purchase

Premium Upgrades – Optional:

1. Upgrade from SWG23 to 22 Copper Pipes – $60 per fan-coil.

2. Upgrade from 3/8 to 1/2 inch Class 1 Copper Pipes Insulation – $60 per fan-coil.

3. Upgrade from 13mm to 16 mm Diameter Drainage Pipes with Insulation – $60 per fan-coil.

Installation T&Cs:

1. Our sales representative will contact you for arrangement of installation date within 1 working days.

2. Installation date will be confirmed after the free site visit with purchase

3. Piping length is measured from the condenser to each fan-coil and cannot be offset from another fan-coil. Every additional piping length after 25ft will be charged at $9.50 per foot.

4. If owner decides to keep the condenser and fan-coils after dismantled the old set, it is subject to charge $50 count by every fan-coil.

5. Site Visit will be charged $30 if no order placed and will be offset when purchase of aircon. It is non-refundable.

*Aircon bracket, isolator and etc. are not included in the product price.

*BTO / Private Properties / Concealed Piping: Arrange Site Visit in order to Determine Installation Price.

*Other system combinations or condenser model, feel free to contact us for more details.